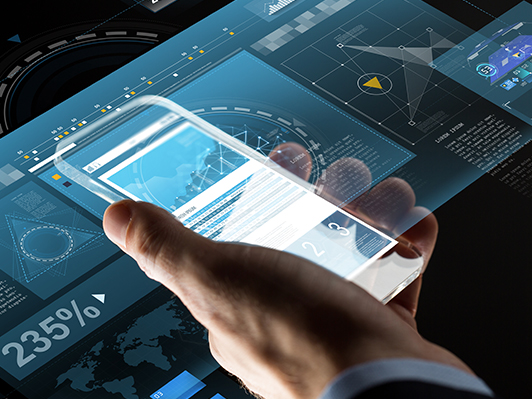 5 hours from Europe and in the GMT time zone, Senegal is an economically open country. Political stability, coupled with the structural reforms undertaken by various public authorities in Senegal, have made Senegal an attractive destination for ICT in general and outsourcing in particular.

Telecommunications play a big role in developing the information & communication society through the provision services, infrastructure, applications which themselves allow the provision of new services.
Senegal is an African leader in ICT. Over the 2006-2010 period, the country has gradually bridged the digital divide with a 100% digital network, good penetration of mobile telephony (56.7% in 2009 and 59.48% in 2010), extended coverage of the territory by the various telecommunications networks and a steady decline in costs to consumers with regular promotional campaigns by various operators.
The government of Senegal has implemented several programs including :
The government intranet project worth CFA 38Bn ($ 78M) with the support of the World Bank (2000),) and Korea (2010-2011)
The regional digital bridge program for the more remote parts of the country, which includes funding for the universal service program
Online or e-learning program for civil servants led by ADIE (French NGO promoting the right to Economic Initiative)
The special ICT training program for youth (PSFJMTIC) which will start in 2011
The private sector and telecom operators have invested heavily in the sector. In 1993, the incumbent Sonatel launched an extensive program, which lasted till 2010. TIGOP started operations in 1999 and has invested CFA 6.3 billion ($13M) of which CFA 4.2 billion ($ 8.5M) in infrastructure. In 2009, total investment reached CFA 125 billion ($ 255 M) with the arrival of Expresso, a new operator.
TOP NOTCH TELECOMS INFRASTRUCTURE
Senegal invested early and heavily in telecommunications infrastructure to build a modern high capacity network.
Senegal ranks first in West Africa for penetration growth and quality of services
(International Telecommunication Union-ITU).
100% digital network providing broadband and a range of diverse products throughout the country (ADSL, Frame Relay, ISDN, VSAT etc.).
2 Gb/s International Bandwidth available (2010)
Satellite Communication Centre Intelsat 355.5 °
satellite VSAT service Hub Intelsat 328.5 °
100% digital telecoms network including a 3000 km (2000 miles) optical cable loop around the country
National IP Network and specialized links from 64 Kbps to 2 Mbps
5 Gb systems available on all routes since 2007
Broadband in all regional capitals (ADSL) since 2008
100% GSM and CDMA coverage

Three major telecom operators on the market :
SONATEL (incumbent), a subsidiary of Orange
TIGO, a subsidiary of International Milicom
Senegal is at the crossroads of high speed intercontinental networks :
Atlantis 2: 20 Gb/s, between Portugal, Spain, Senegal, Cape Verde, Brazil & Argentina
SAT-3/WASC/SAFE: 120 Gb/s, linking Europe, Africa and Asia
Senegal is also connected to North America through the Teleglobe Canada network
Sub-regional connectivity via 2.5 Gb/s optical ground wire (OPGW) interconnecting Senegal, Mauritania and Mali and extended to Burkina and Côte d'Ivoire
5 Gb/s optical wire Kidira-Bamako extended to Burkina and Côte d'Ivoire
622 Mb/s optical ground wire from Senegal to the Gambia supported by 155 Mb/s digital beam
622 Mb/s Fiber optic cable Senegal-Guinea Bissau- supported by 34 Mb/s digital beam extended to Guinea-Conakry
Sonatel provides investors with specialized high-speed internet connections and rents international lines at very competitive rates