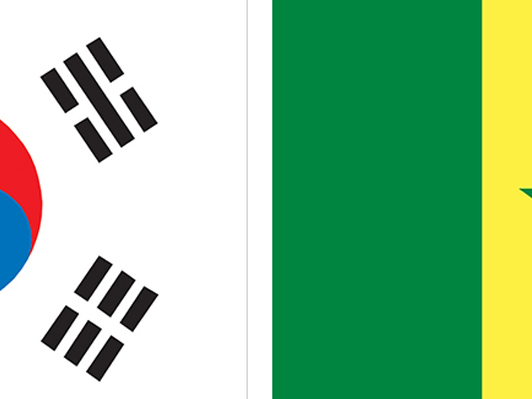 Seoul and Dakar established diplomatic relations in 1962 and the Senegalese Embassy opened in Seoul in 2007. At the economic and commercial level, more and more South Korean companies have established themselves in Senegal and we can see a growth of Senegalese fish imports into the South Korean market.
Despite the distance between these two countries, which are thousands of kilometers apart, South Korea and Senegal continue to strengthen their ties in various fields.
Senegal and Korea have had excellent bilateral relations for many years, based on bonds of friendship and trust. These ties have been strengthened over the years, thanks to the rich and diverse partnership that has developed between our two peoples.

19 October 1962 : Establishment of diplomatic relations between Senegal and Korea.
15 April1975 : Trade Agreement
April 1979 : President Léopold Sédar SENGHOR visits Korea.
17 April 1979 : Cultural Agreement
22 April 1979 : Economic and Technical Cooperation Agreement
August 1982 : President CHUN Doo-hwan visits Senegal.
12 July 1984 : Agreement on the Promotion and Protection of Investments
July 1984 : Visit of President Abdou DIOUF to Korea.
09 September 1997 : Agreement on exchange of information on sending young Korean volunteers
February 2006 : Visit of Mr. LEE Hae-Chan, Prime Minister, to Senegal.
August 2007 : Opening of the Senegalese Embassy in Seoul
16 May 2008 : Loan Agreement with the Economic Development Cooperation Fund (EDCF)
23 June 2008 : Concessional loan from the Economic Development Cooperation Fund to the Government of Senegal
November 2009 : President WADE, guest of honor at the 2nd Korea-Africa Forum
29 September 2011 : Concessional Loan of the Fund for Economic Development Cooperation for the Government of Senegal (Maritime Infrastructure Project)
June 2015 : Official Visit of President Macky Sall to South Korea