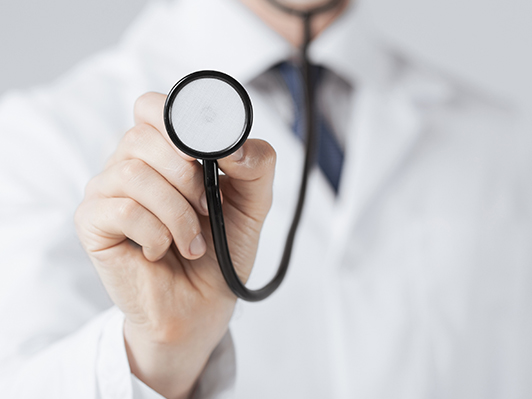 The health sector in Senegal offers interesting investment opportunities in several areas such as medical clinics and specialized services.
BACKGROUND

Senegal has long prioritised health sector development and ratified the Universal Declaration of Human Rights, the AU Charter and the Convention on the Rights of the Child.
Several legislative and institutional reforms have upgraded hospitals, medicines, pharmacies.
The government has established a comprehensive program prioritising epidemiological surveillance, reproductive health, STDs / AIDS and endemic diseases control (mainly malaria, bilharzia, onchocerciasis or river blindess and tuberculosis).
In addition, financial indicators monitor government efforts to maintain health spending at the WHO-recommended level of 9%.
Specialised clinics have opened in various fields providing medical care to the whole sub-region.
There has been a rapid expansion of advanced components such as medical imaging, retinal surgery, mammography and biological research
COMPETITIVE ADVANTAGES OF SENEGAL IN THE HEALTH SECTOR

Due to its geographical position and its degree of openness, Senegal now attracts service sector investments, particularly in the health sector.
There has been an incremental upgrade of medical equipment, such as "invasive" procedures to monitor arteries and treat coronary artery diseases.
The establishment of several private clinics in Dakar in particular is part of a general process of providing quality care, reducing costs for patients and limiting medical evacuations.
This process aims to establish Dakar as a sub-regional medical hub attracting and retaining patients from all the West Africa sub-region.
The emergence of several advanced health services such as MRI, laser treatment of eye diseases and refractive laser surgery.
Senegal's medical expertise in health is well established with experienced leading practitioners. Senegal boasts an excellent medical school (CHU Dakar) which recruits students from the wider sub-region and North Africa.
Senegal offers attractive investment opportunities throughout the value chain, from R&D to generics and phytopharmaceuticals (pharmaceuticals agent of plant origin)
The health sector's foundation are :
An extensive network of private clinics and specialized centers offering a variety of treatments;
World class diagnostic centers and laboratories
International institutions such as ENDSS, St. Christopher School of Medicine, Iba Mar Diop and a renowned faculty of medicine
A world class code of conduct
A secure institutional regulatory framework
International Pharmaceutical companies such as Pfizer and Sanofi-Aventis manufacture generic drugs and distribute a wide range of medical equipment devices
Intellectual property protection enshrined in Senegalese law
Over a hundred recognized medicinal plants are endemic and solid local knowledge of herbal medicine create a solid basis for research and development in this area
INVESTMENT OPPORTUNITIES IN HEALTH
Foundations for growth in the high added value sector of health are strong: Biomedical research, clinical trials, pharmaceuticals and phytopharmaceuticals are ripe for substantial development.
Senegal is also the major subregional destination for health tourism, and newly established clinics are experiencing significant growth.
The following investment opportunities have been identified for government support :
Cardiology and Cardiac Surgery
Neurology
Nephrology and the treatment of kidney diseases
Laser surgery
Ophthalmology
Radiology and Medical Imaging
Rheumatology
Urology
Other opportunities are to be seized including: biomedical research, genetics, microbiology, convalescence and well-being centers, plastic reconstructive surgery, pharmaceuticals.
Furthermore, at the crossroad of desertic, sahelian and tropical climates, boast a very diverse ecosystem of natural resources for medicinal purposes.